Chiropractic: A potential alternative to pain medication
Chiropractic: A potential alternative to pain medication
October is not only National Chiropractic Health Month, it's also Chiropractic Awareness Month in Ohio. These designations came about largely due to the opiod epidemic. Opiods are responsible for 2 deaths PER DAY in Cincinnati alone. The fact is that many times patients with back and neck pain who really should be treated with chiropractic care, instead get prescribed opiods which can lead to addiction. This is why it was pushed through the state to make sure awareness of the benefits of chiropractic care are better known, and why Ohioans need chiropractic care now more than ever. Find evidence based chiropractic care in loveland, oh.
See the full article from the Ohio House of Representatives
In the past five years, there's been a 1,000 percent increase in deaths from synthetic opioids in Hamilton County.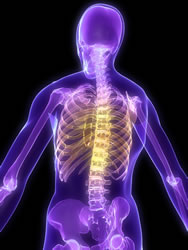 Chiropractic care is a great option for patients who have back and neck pain and have been offered treatments such as medications, or surgeries and are looking for a natural alternative. Chiropractic care is non-invasive and is a very safe treatment option. There have been hundreds of studies to this point showing how effective it is for both acute (recent) and chronic (long term) back and neck pain. Chiropractic care has also shown to be thousands of times safer than common over the counter pain relievers (NSAIDS). Find out more about the side effects of NSAIDS.
Chiropractic care is not the answer to all back and neck pain. It's simply one very effective and safe treatment option that the majority of patients with back or neck pain need to consider. Both the current governor and the upcoming candidates for governor of Ohio have supported chiropractic care as an important piece of the puzzle in reducing the dependence on opiods and other medications for pain relief. We are in full support of their initiatives to spread the word about awareness of chiropractic care here in Ohio (as well as nationally).
Dr. Kauffman is a licensed chiropractor in Loveland, Ohio.