Headache Treatments in Loveland

Find out if chiropractic care with Dr. Kauffman can help with your migraines or other headaches. Call 513-444-4529 for your appointment today.
Learn about the different types of headaches: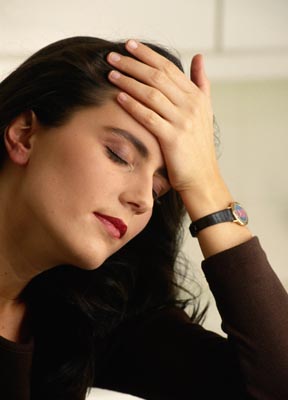 Migraine: Migraine is a severe form of headache that can have a dramatic impact on your quality of life. Studies have found that chiropractic manipulation can reduce both the frequency and the duration of migraines. Learn more about migraines.
Tension headache: These are caused by tight muscles in the neck and head. Chiropractic can help reduce muscle spasms, which can give you relief from headaches. Learn more about tension headaches.
Cervicogenic headache: Around 20 percent of headaches actually originate in the neck. These types of headaches are called cervicogenic, and they are very common after an auto accident. Studies have shown that chiropractic care can be effective in treating this type of headache. Learn more about cervicogenic headaches.
Read the latest news about chiropractic care for headaches:
---
Dr. Kauffman is a licensed chiropractor in Loveland, OH. He serves patients in Cincinnati and the areas of Mason Ohio, Lebanon Ohio, West Chester Ohio, and Loveland Ohio. Please call us today at 513-444-4529 for an appointment with your Loveland Ohio chiropractor, Dr. Kauffman.