Travel tips for back health
4 travel tips for back health
The holiday season is here which means a lot of people are traveling more than they normally would. This often flares up old back injuries, increases chronic back pain, and stiffens arthritis in the back and neck. Here are some tips to try to avoid back pain while traveling: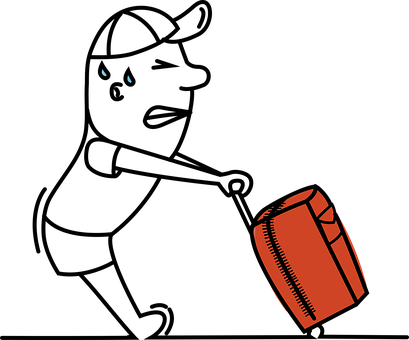 1. Pack light: This one is a no-brainer, but it's true. If you are packing your bag with two hair dryers just in case one doesn't work you're not packing light. Suitcases are not designed for easy lifting, so it doesn't take much extra weight in a suitcase to wrench your back. The lateral bending movement to pick up a suitcase is not something we normally do on a daily basis, so we are more prone to injury with this type of movement.
2. Move often: This is the most important tip for traveling. If you are in a car seat, adjust your seat position several times during your trip to make sure you're not stuck in the same place for too long. If you are a passenger it's a little easier to change positions. If you are a driver, the best thing you can do is to take frequent short breaks to get out and move around. If you are on a plane, get up once an hour to get your blood flowing to your muscles again.
Kauffman Chiropractic is your source for health and wellness. If you have been searching for a licensed chiropractor near Loveland Ohio, Mason Ohio, Madeira Ohio, or the greater Cincinnati area you have come to the right place. Please call our Loveland Ohio Chiropractic office at (513) 444-4529 for your appointment.

3. Maintain good posture: If you are sitting in a car or plane for several hours, do a self-check every 30 minutes and correct your posture. Even those people who always seem to have good posture won't be able to withstand hours in a car or airplane seat without slouching.
4. Stretch your legs and hips. A few simple stretches depicted here can help after you have been sitting while traveling. During sitting the hamstrings (the muscles at the back of the thigh) usually tighten up first. This can lead directly to lower back pain if they stay tight and tense. Try these stretches a few times a day when traveling.