From Dr. Kauffman: "I became a chiropractor because I hurt my back playing tennis in high school (to the point I could barely walk). I remember laying on a bench for about an hour after my match until I was helped into the back seat of my parents' car. I was taken directly to the chiropractor and was evaluated and treated right away. I hobbled into the chiropractor's office and walked out about 80 percent better. After a few more adjustments I was back on the court.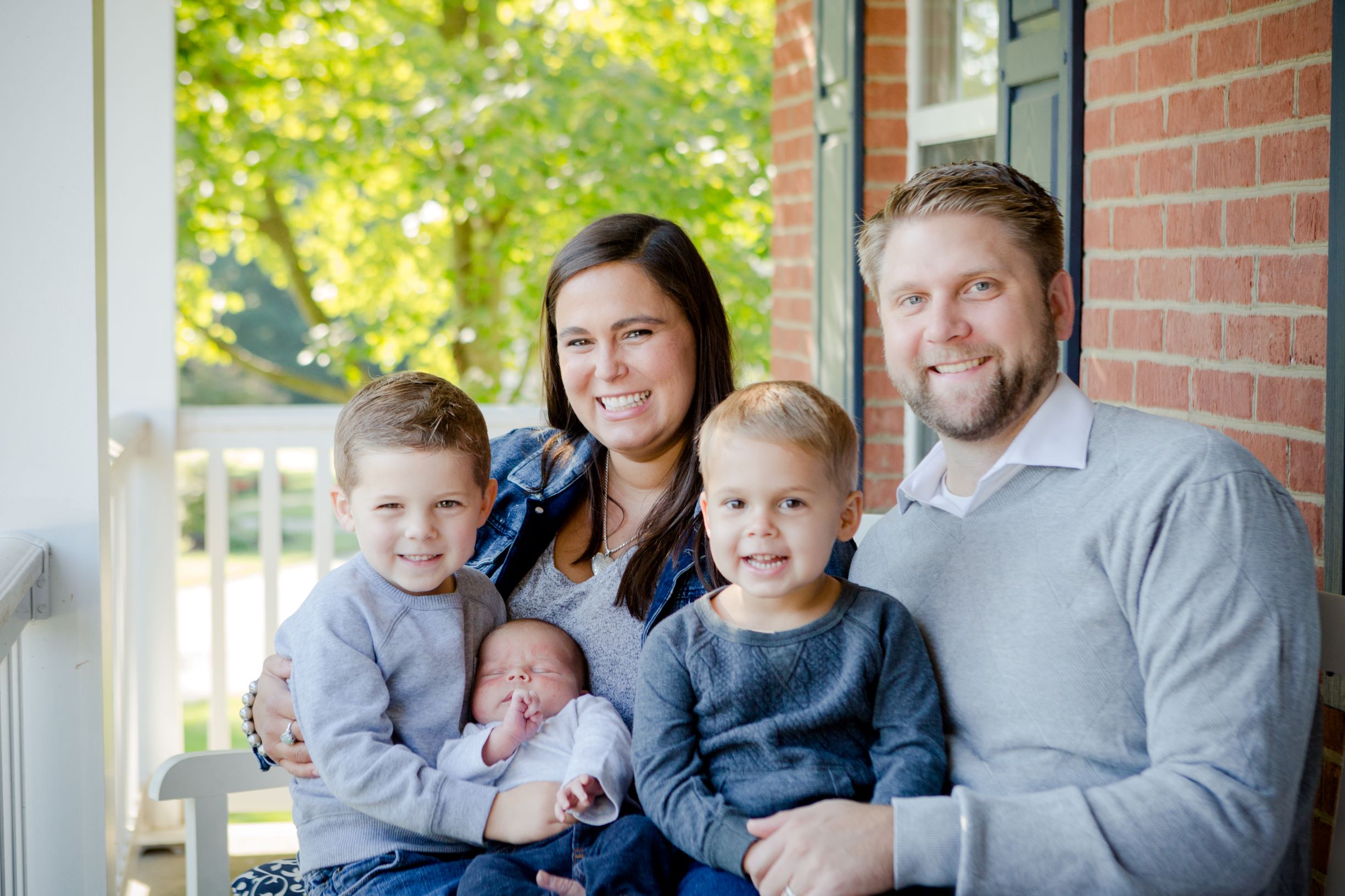 It seemed like a miracle how well chiropractic care worked for me. I knew I wanted to help people the way I was helped. I am grateful every day for the opportunity to help people get out of pain and live healthier with all-natural chiropractic care, without the use of drugs or surgery."
Biography: Dr. Kauffman grew up in central Pennsylvania. After graduating high school he entered college at the Pennsylvania State University and graduated with a Bachelor of Science degree in Nutritional Sciences and a minor in Biology.
Soon after graduation he enrolled at Logan College of Chiropractic, one of the top ranked chiropractic schools in the nation. After three and a half years of chiropractic school he graduated cum laude with a Doctor of Chiropractic (D.C.) degree. Dr. Kauffman had the opportunity to serve the underprivileged at a chiropractic clinic in downtown St. Louis and completed his internship at the St. Louis VA Medical Center, where he provided chiropractic care to the local veterans.
Dr. Kauffman opened Kauffman Chiropractic LLC in 2012 and serves the northern Cincinnati area from his office in Loveland, Ohio. Dr. Kauffman lives in Loveland with his wife, three kids, and two dogs.
---
Awards:
- Named one of Cincinnati's Top Chiropractors by Cincinnati Magazine
- Chosen as one of the top 20 Chiropractors in the Cincinnati area by Expertise.com


Proud Member:

Achievements and Affiliations:
Licensed chiropractic physician in the state of Ohio
Member of the American Chiropractic Association (ACA)
Member of the Ohio State Chiropractic Association (OSCA)
National Board of Chiropractic Examiners (NBCE) Certificate of Attainment
National Board of Chiropractic Examiners (NBCE) Certificate of Attainment, Physiotherapy
Previous adjunct faculty in Anatomy and Physiology, Beckfield College
Doctorate of Chiropractic, Logan College, Cum Laude
Certified in Post-Surgical Spinal Rehabilitation be the American Chiropractic Assoication
Professional Applied Kinesiologist (PAK)
Active Release Technique (ART) for the Spine
Business Networking International (BNI) Member
Member of the Little Miami River Chamber (Formerly Loveland Chamber)
See Dr. Kauffman's Blog at http://www.kauffmanchiropractic.com/blog/
Like Dr. Kauffman's Facebook Page for recent updates: www.facebook.com/kauffmanchiropractic
---
Dr. Kauffman is a licensed chiropractor in Loveland, OH. He serves patients who are looking for a chiropractor in Loveland, a chiropractor in Mason, a chiropractor in Maineville, a chiropractor in Indian Hill, a chiropractor in Milford, or a chiropractor in Cincinnati. Please call us today at 513-444-4529 for an appointment with your Loveland Ohio chiropractic offce.